Oceanside Wellness Center Reviews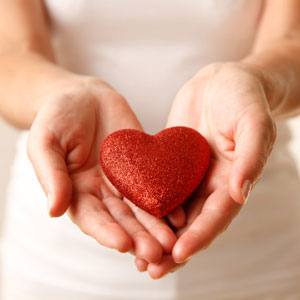 What Our Oceanside Patients Say
At Oceanside Wellness Center we love when patients share with us their feedback and comments after chiropractic care. Please read our patient testimonials below to see what other people have achieved through their tailored treatment plans with us.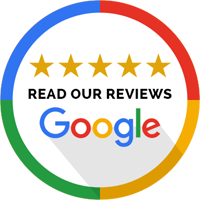 Share your stories too! Click here to send us your feedback so that we can help to spread the word about the benefits of natural Oceanside Wellness Center care.
For more information, or to schedule an appointment contact us today.
---
"I am happy to say my back doesn't hurt and my headaches are rare"
I first got adjusted by Dr. Weiner in January, 2006. I had back problems, migraine headaches, and generally always felt fatigued. In addition, I had chronic sinus problems which surgery did not help. These problems bothered me since I was in my teens. I had seen numerous doctors previously including ear, nose and throat specialists. I was taking prescription pain medication, over the counter medication and many antibiotics. Having lost over 200 pound, my body was still suffering from the effects of all the excess weight.
It took a few months, but 8 months later I am happy to say that my back does not hurt and my headaches are rare. After tow years of treatment for chronic sinus infections and countless medications and even surgery, Dr. Lee has been the only one who relieves the pressure without drugs. Dr. Lee Rocks!
-J.C.
"No more bad days"
I started getting adjusted in April. I was in a terrible car accident 8 months prior, in which I had to be cut out of the car. I was hospitalized for 2 weeks and was completely unable to function. I had neck pain, back pain and headaches. I previously saw every doctor and specialist known to man. I took eleven pills a day including Vicodin, Percocet and Ambien. I had to quit my retail sales job because I couldn't even stand up! I had to wake up 3 hours early just to get the pains out and to get ready for work. It took about 2 months of good and bad days. Now I am bad day free!! Chiropractic care gave me my life back. I never thought at 20 years old I wouldn't be able to do everyday things. I can now sit on the floor and play with my puppy and young siblings.
-S.B.
"Even my 8 year old noticed my headaches were gone!!!"
I received my first adjustment by Dr. Weiner 2 months ago. I had terrible headaches for the previous 3 years and had seen numerous doctors. I was living on excedrin migraine. The headaches were so severe, I was unable to mak3e it through the day at work and on the weekends. I couldn't even play with my two young daughters. I started seeing results after one week of adjustments. Now I can get through the workweek and have become more active with my children. Even my 8-year-old daughter noticed! She mentioned to me that since I have been getting adjusted I have felt better and have had less headaches.
-M.B.
"Sigh"ATICA of RELIEF. I was a mess!"
MY Chiropractic care started in February 2007. At that time I was suffering with sciatica, which radiated into my right leg, and bad headaches. These problems had bothered me for the previous 5 years. I had seen 3 other doctors and was taking 5 different anti-inflammatory drugs and muscle relaxers. These problems made my life slow down. I couldn't even walk for long periods. It took 3 months of care before the results became apparent. I can now walk again and my headaches are gone. I know that chiropractic care is the reason for this.
-S.F.
"That day changed my life"
I started my chiropractic care in September 2007. my lower back pain prevented me from sitting or standing for long periods and sitting at work was difficult.
I did not see results with any other methods I had tried. I was suffering for ten years, having previously seen 2 other doctors and taking over the counter medication. I was ready to give up, but I met Dr. Lee at the boardwalk fair. I scheduled an appointment for an evaluation. That day changed my life. It didn't take long before I started seeing results. Due to the adjustments I am able to sit and stand for longer periods, without pain!
-F.H.
"Thanks to Dr. Lee I feel like a new man!"
When I began care I had pain everywhere. In my neck, shoulders, back feet and hands. I was unable to function at a normal capacity on an everyday basis. I was seeing three different doctors for all my symptoms and nothing was helping my feel better. Almost immediately I began feeling great results after just a few visits with Dr. Lee. I am now convinced that Dr. Lee has a gift and has helped remove all the aches and pains that I have suffered from and could never find relief from. I believe that all disease or ailments result from disruptions of the function of nerves. Most importantly, there is a distinguishable difference between other chiropractors that I have seen and Dr. Weiner. It's the human element and his flair for perfection."
-R.P.
---
Oceanside Wellness Center Reviews | (516) 255-0272